Designed by Louis, a gentleman in europe, it's an older design, but as soon as I seen it I had to build it. Might take some time to get done, but what a beauty.
All info is here http://lesgpr.free.fr/construire/lecteur-construit/puy-loup/puy-loup.htm
Screen shot of the plan.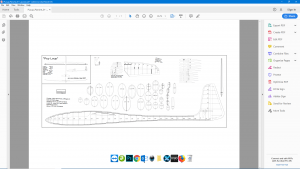 Finished model, this is off Louis website. By all means, contact him to get a copy, he has a few others as well. The Gliderman is another that I'll do as well.